Belmont International English website last updated November 20, 2014
Welcome to our web site!
This site has been created as a medium for teachers and adult students of English for Speakers of Other Languages to use to share experiences. It is designed primarily for intermediate to advanced students and their teachers.
Belmont International English, an advanced class with emphasis on oral communication, is only one of the English classes supported by the generosity of the Belmont United Methodist Church. There are also English classes for beginner and intermediate English learners at the church. For more information on these classes, click on the link below.
Click here to go to the Belmont ESL web page.
We Celebrate Thanksgiving
Belmont ESL classes celebrated Thanksgiving on November 20 in the Community Center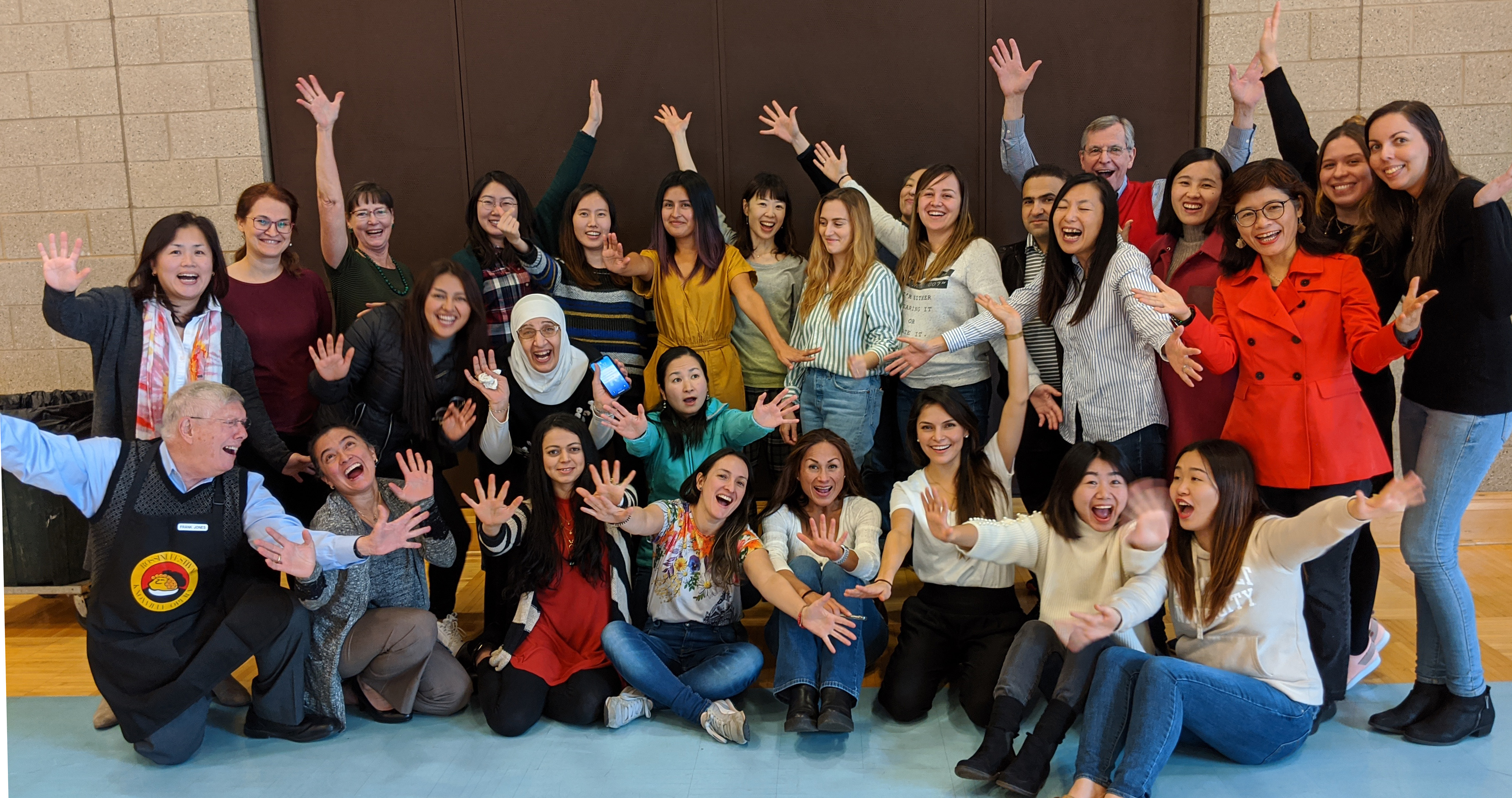 Our class had a good time together with the other classes for the Thanksgiving celebration. We enjoyed tasting the traditional American food, as well as samples of food from many cultures.
Senior Pastor Ken Edwards welcomes our group. Of the many things we are thankful for today, one of the things we are most grateful for is the generous gift of these lovely classrooms and all the support that the members of the Belmont United Methodist Church provide for us. For almost fifty years, the BUMC has provided classrooms and material and moral support for our mission to teach English language and American culture to newcomers to America.
Mary Kaye and Dick, our fearless leaders.
Mary Jane and Cleatus are serving it up.
Mary Kaye and Christy are ready to serve.
Belmont welcomes Cuilu Shi (Lulu)
We are happy to have Lulu with us as an associate teacher. She is taking advanced studies in education in Peabody College of Education at Vanderbilt University and will work with us as an associate teacher this semester.
Lulu is teaching our class the passive voice
Lulu is helping Pedro, Sosci, Mehtap, and Joon Hyuk
We work hard, but we have fun, too. Language is an integral part of life, and we enjoy working together, playing together and talking together .
Various topics are discussed on the pages of this site. To find the topic you are interested in and to download material, click on the "Topics" heading in the navigation bar in the upper left corner of this page.